Most Visited Piercing Parlors in San Francisco
Ten Tigers Body Piercing
Address:
3506 16th St, San Francisco, CA 94114
Piercing Pagoda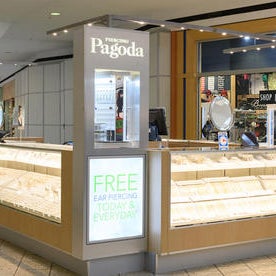 Piercing Pagoda has a history of serving and satisfying jewelry customers with its extensive selection of popularly priced 10K and 14K gold chains, charms, bracelets, rings and earrings, as well as a variety of silver and diamond jewelry. Piercing Pagoda remains the leader in ear piercing.
Hours:
10:00 AM - 8:30 PM today

Thu: 10:00 AM - 8:30 PM

Fri: 10:00 AM - 8:30 PM

Sat: 10:00 AM - 8:30 PM

Sun: 11:00 AM - 7:00 PM

Mon: 10:00 AM - 8:30 PM

Tue: 10:00 AM - 8:30 PM

Wed: 10:00 AM - 8:30 PM
Address:
865 Market St, San Francisco, CA 94103
Piercing Parlors
Jewelry Stores
Ready to ride? Get a fare estimate
Sample fares are estimates only and do not reflect variations due to discounts, traffic delays or other factors. Actual fares may vary. You agree to pay the fare shown upon confirming your ride request. If your route or destination changes on trip, your fare may change based on the rates above and other applicable taxes, tolls, charges and adjustments. Subject to Lyft's Terms of Service.
Neighborhood data provided by Zillow. Venue data powered by Foursquare.