Most Visited Fast Food Restaurants in Valley Station, Valley Station
Arby's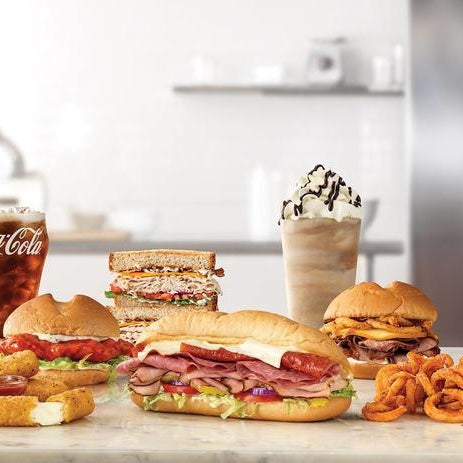 Arby's is a leading global quick-service restaurant company operating and franchising over 3,400 restaurants worldwide. Arby's was the first nationally franchised, coast-to-coast sandwich chain and has been serving fresh, craveable meals since it opened its doors in 1964...
Hours:
Closed today

Mon: 10:00 AM - 12:00 AM

Tue: 10:00 AM - 12:00 AM

Wed: 10:00 AM - 12:00 AM

Thu: 10:00 AM - 1:00 AM

Fri: 10:00 AM - 1:00 AM

Sat: 10:00 AM - 1:00 AM

Sun: 10:00 AM - 12:00 AM
Address:
10704 Dixie Highway, Valley Station, KY 40272
Fast Food Restaurants
American Restaurants
Ready to ride? Get a fare estimate
Sample fares are estimates only and do not reflect variations due to discounts, traffic delays or other factors. Actual fares may vary. You agree to pay the fare shown upon confirming your ride request. If your route or destination changes on trip, your fare may change based on the rates above and other applicable taxes, tolls, charges and adjustments. Subject to Lyft's Terms of Service.
Neighborhood data provided by Zillow. Venue data powered by Foursquare.