Most Visited Automotive Shops in College Point, College Point
Sears Auto Center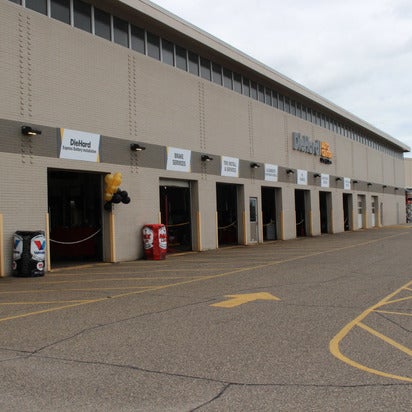 Welcome to your local Sears Auto Center in College Point, NY. We have all the essentials whether it's automotive repairs and maintenance, new tires, batteries or if you have a question about how to protect your vehicle...
Hours:
7:30 AM - 7:00 PM today

Thu: 7:30 AM - 7:00 PM

Fri: 7:30 AM - 7:00 PM

Sat: 7:30 AM - 7:00 PM

Sun: 9:00 AM - 5:00 PM

Mon: 7:30 AM - 7:00 PM

Tue: 7:30 AM - 7:00 PM

Wed: 7:30 AM - 7:00 PM
Address:
131-08 20th Ave, College Point, NY 11356
Automotive Shops
Gas Stations
Ready to ride? Get a fare estimate
Sample fares are estimates only and do not reflect variations due to discounts, traffic delays or other factors. Actual fares may vary. You agree to pay the fare shown upon confirming your ride request. If your route or destination changes on trip, your fare may change based on the rates above and other applicable taxes, tolls, charges and adjustments. Subject to Lyft's Terms of Service.
Neighborhood data provided by Zillow. Venue data powered by Foursquare.